Local Information
Raleigh
Raleigh
#2 Best Places to Live
-Livability.com, 2019
Population
Raleigh: 469,298; Wake County (2018): 1,092,305; Raleigh MSA (2018): 1,362,540
Visitors
16.8 million to the Raleigh area (2018)
Sales Tax
4.75-percent state tax; 2.5-percent county tax
Raleigh Life
Raleigh was founded in 1792 as N.C.'s capital city, and was named for Sir Walter Raleigh, who attempted to establish the first English colony on the shores of the new world in the 1580s. The city's founding fathers called Raleigh the "City of Oaks" and dedicated themselves to maintaining the area's wooded tracts and grassy parks. It is the home of the North Carolina State Fair, N.C.'s largest annual event.
Key Features
Sports
Sports enthusiasts will find plenty to cheer about in Raleigh. Catch the excitement of Carolina Hurricanes hockey, or relax outdoors at a Carolina Mudcats Single-A baseball game or at a Carolina RailHawks soccer game. This area is also home to stock car racing and great college athletics.
State Forests and Parks
The Raleigh area boasts more than 4,300 acres of parkland and almost 1,400 acres of water, offering recreational activities year-round. Its nationally-acclaimed greenway system spans 152 miles, providing walking, jogging and hiking trails that connect many of the City of Raleigh's 150 major parks.
Principal Colleges and Universities
Women's Colleges: Meredith College
Culinary School: The Chef's Academy
Religious Colleges: Shepherds Theological Seminary, Southeastern Baptist Theological Seminary
Community College: Wake Technical Community College
Historically Black Universities: Saint Augustine's University, Shaw University
Major Research University: North Carolina State University
Law School: Norman Adrian Wiggins School of Law (Campbell University)
Other Private: William Peace University
Top Raleigh Attractions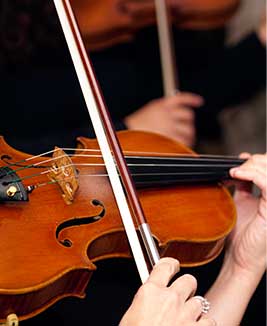 Arts and Culture
Raleigh has an exceptionally diverse and impressive art scene. Visitors can see a touring Broadway show, view original plays in theatres and outside in the parks, listen to the North Carolina Opera or North Carolina Symphony or watch the Carolina Ballet. The Duke Energy Center for the Performing Arts has a suite of facilities for almost any size performance, including a state-of-the-art symphonic music hall.
Shopping
Even the most seasoned shoppers will find an impressive array of well-known retail stores, boutiques and locally-owned shops in and around Raleigh. Major shopping areas and centers include Brier Creek Commons, Beaver Creek Commons, Cameron Village, Cary Towne Center, Crabtree Valley Mall, North Hills, Triangle Town Center and White Oak Crossing. Don't forget about the Raleigh Flea Market and antique shops.
Nightlife
Enjoy nightlife in downtown Raleigh in the Capital District, Fayetteville Street district, Glenwood South, Moore Square district and the Warehouse District. Listen to live music performed by popular local bands or international superstars at one of the area's major entertainment